About Us
Here's what we do.
Welcome to Oscar Wilson Engines and Parts home page. Our Company was established in 1955 as a supplier of automotive parts to local repair shops. Our early distribution of Briggs and Stratton products offered us an introduction into the world of air-cooled small engines. By 1980, we were focused solely on distributing outdoor power equipment parts.
Today we distribute parts and equipment for a wide variety of manufacturers, including American Yard Products, MTD, Oregon, Generac, and many more! This product mix has had a profound effect on the way we do business. We service virtually every segment on a direct basis, working with distributors, dealers, retailers and end consumers. As a result, our operation is suited for high order volumes. We routinely process up to 1,500 incoming calls daily, with a similar number of packages being shipped to our customers.
Based in St Louis, we distribute products in the Midwest region including the states of Missouri, Arkansas, Illinois, Indiana, Iowa, Kentucky, Tennessee, Michigan, Wisconsin, Minnesota, Kansas, Oklahoma, Nebraska and the Dakotas. Working directly with Mass Retailers and Manufacturers on service solutions and marketing efforts are among our key strengths. Today we are proud to be associated with such retailers as Walmart, Grainger, Amazon, and a host of others.
Our direction and growth has seen us evolve from a fledgling parts house with a small, local to-customer-base, to a major full-line OEM parts and accessories distributor in the outdoor power equipment industry. Today we provide employment for 50 wonderful people who have collectively endeavored to establish Oscar Wilson as a leader in our industry. We're proud of our heritage and of our supreme level of performance in Same Day Shipping and Fill Rate.
Become a Dealer

826 Lone Star Drive
O'Fallon, MO 63366

(636) 978-1313
(800) 873-6722

Monday through Friday
8:00 am to 4:30 pm CT

News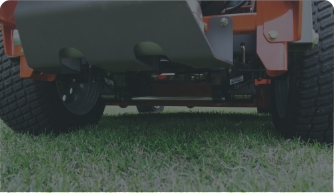 Hyrdo-Gear Territory
10/1/2019
Oscar Wilson Engines & Parts is excited to announce that we will be expanding our Hydro-Gear distribution territory…